"If the glass slipper don't fit, it means Butler played like Sh…(hey now, this is a family blog!)
Well, the magical run of the Butler Bulldogs came to an end on Monday night in Houston. In what was one of the worst if not the worst national championship games ever played in the history of college basketball, Butler fell to the somewhat mighty UCONN Huskies. Anyone expecting Jimmy Chitwood of Hoosiers fame to come out and lead the small school team from Indiana to a victory over one of the big boys didn't get to witness that, and really did not get to witness a good basketball game at all. And so, with the Connecticut win, my bracket sailed off into the sunset (trashcan) leaving me just a few points shy of a good-sized pay day.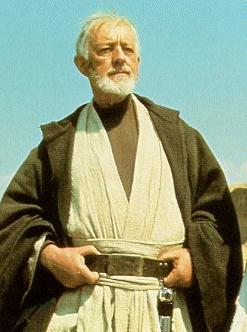 I can definitely empathize with what Butler is going through. Like getting back to the national title game, getting back to first place in a bracket challenge is extremely difficult…particularly when the pool doubles in size and some folks enter more than one bracket. And yet there I was on Monday night looking to be a back-to-back bracket champion and to once again experience my one shining moment…but it was not to be. Throw out any Cinderella cliché you can think of here…the glass slipper did not fit, the carriage turned into a pumpkin, the clock struck midnight…really, any of those will work. Another good one I heard a while back is comparing it to the Jedi in Star Wars waiting for Obi-Won Kanobe to show up and save the day and when he gets there he's drunk or hung over, stumbles around, robe flies open and he's got nothing on underneath…you know a real disappointing finish when the expectations are so high.




When it was all over, I tried to console myself by saying "well, the money was never mine to begin with." But darned if there wasn't some iPad2 in some factory somewhere waiting for me to bring it home and give it a family with hours and hours of angry-bird play. Now I might have to spend my own money on one, which certainly does not warm the heart!

Back to basketball…


Watching Butler completely fall apart has made me wonder if the glass slipper will ever truly fit on a Cinderella team. Year after year we see teams make a run to the final four only to lose to a big and powerful school. We've seen it now with George Mason, Northern Iowa, VCU, and countless others. They're good enough to win a few games, but fall short when it really counts. Do I think Connecticut was so vastly superior to Butler? No, I don't. In fact, the Huskies were completely gassed at the end of the Kentucky game and had Kentucky not taken a series of bone-headed shots, we may have seen an entirely different outcome. But the point remains, year after year the big dogs fall and the little man rises up and year after year when it comes right down to it, David's sling shot doesn't come close to hitting Goliath and more often than not, Goliath walks out steps on David and goes about his business. It makes for an exciting few weeks of college basketball, but when you get right down to the final four, coaching and talent takeover and the big name teams almost always prevail. Even as I think back to the incredible run Utah made to the title game in 1998, taking a 12 point lead over Kentucky into the half and having a few eventual NBA players on its roster, the Utes just could not get it done.




The interesting thing here is that I think that years like this will be the rule, not the exception. In a one and done format, you're more likely to see a team get hot like VCU did or ride a superstar like Kemba Walker (though he was not the best on his team during the title game and might have not been the second best either) carry a team all the way. The fact that all four number 1 seeds have made it to the final four just once is very telling.

And so ends another college basketball season. College basketball is funny because when it starts you don't realize it until sometime in January usually and when it is over you feel kind of like "hey, I was just getting into this…!" And so we wait until next year when the brackets are printed and a whole new cast of characters creates their own shining moments, leaving us to rip our brackets into shreds once again.